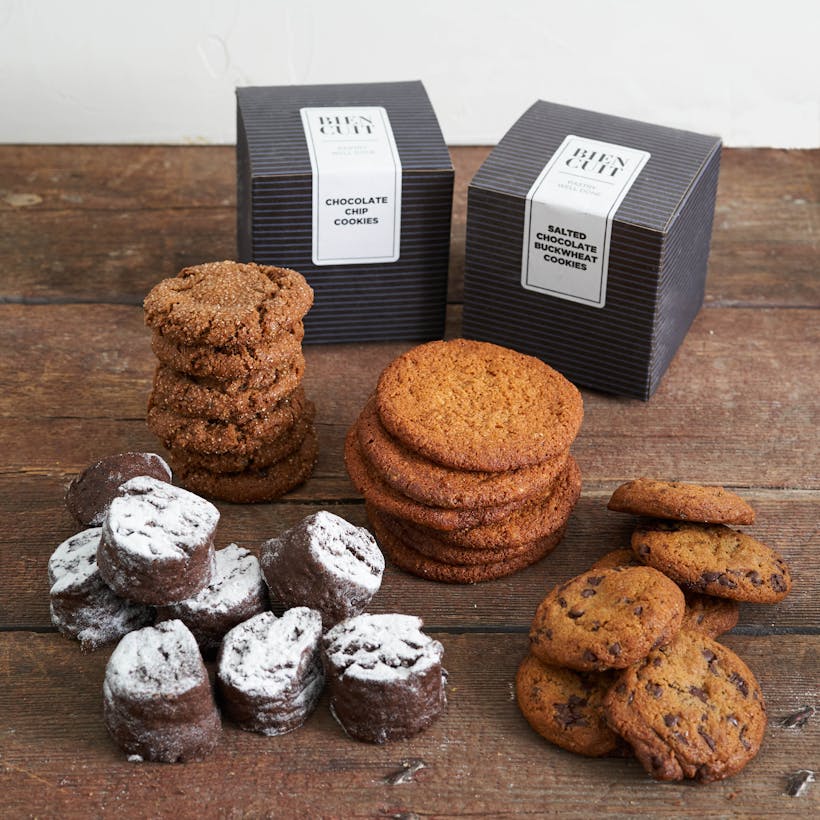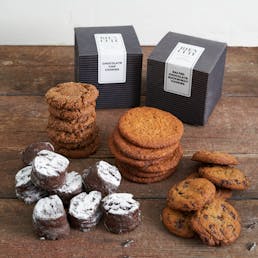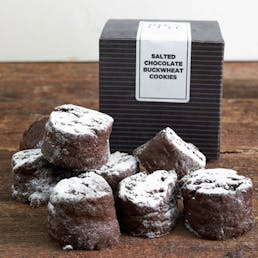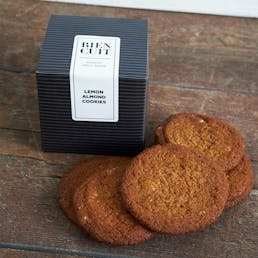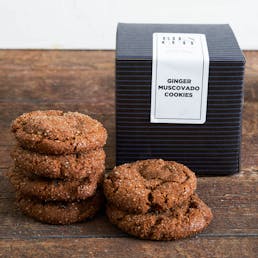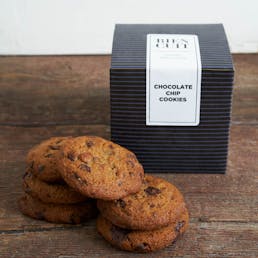 Gourmet Cookie Collection - 26 Pack
A collection of 26 of Bien Cuit's best-selling cookies with classics you know and love as well as new flavor combinations you'll never forget.
Indulge in their Chocolate Chip cookies, a traditional American favorite made with dark chocolate and chocolate chips; Ginger Muscovado cookies, a well-loved classic featuring coarse sugar, molasses, and candied ginger; Lemon Almond cookies, made with almond flour, honey, and lemon essence; and their signature Salted Chocolate Buckwheat cookies, the perfect combination of dark cocoa and mini chocolate chips balanced with the earthy complexity of Japanese buckwheat and a pinch of fleur de sel (that also happens to be naturally free of gluten).
More Details
This package includes 26 cookies:
6 Chocolate Chip, 3" each
6 Lemon Almond, 3.5" each
6 Ginger Muscovado , 3" each
8 Salted Chocolate Buckwheat Cookies (gluten free, not made in a gluten free facility)
Due to Bien Cuit's slow fermentation process, their orders require a 4 day lead time for production. Orders may be canceled only if we are notified more than 4 business days before they are set to ship.
Ingredients
Chocolate Chip Cookies – Butter, Dark brown sugar, sugar, corn syrup, eggs, vanilla, wheat flour, baking soda, salt, chocolate chips, 70% dark chocolate
Lemon Almond Cookies – Sugar, wheat flour, butter, almond flour, almond couverture, honey, eggs, white chocolate, vanilla, baking soda, salt, lemon essence
Ginger Muscovado Cookies – Wheat flour, candied ginger, butter, muscovado sugar, molasses, eggs, fresh ginger, cocoa powder, ginger powder, vanilla extract, baking soda, baking powder, salt, black pepper, green cardamom
Salted Chocolate Buckwheat Cookies – Buckwheat Flour, Chocolate Chips, Butter, Sugar, Cocoa Powder, Baking Powder, Salt
Instructions / Storage
Cookies arrive ready to enjoy and are best enjoyed immediately
Refrigeration not recommended, cookies should be stored at room temperature or frozen
Can be stored on the counter for up to 2 days
Cookies may be stored frozen in an airtight container for up to 2 months
Shipping Details
Items are prepared fresh and shipped directly from the shop
Bien Cuit ships Monday & Wednesday of each week.
Orders cannot be shipped to P.O. Boxes.
Orders shipped to Alaska and Hawaii via 2-day will incur an additional $20 charge or $35 for Overnight Shipping.
Have more questions about Shipping? Read our Shipping FAQ page.